Welcome to Oregon Mobile Veterinary Services
Building healthy communities through affordable pet care.
Call us at 503-389-8987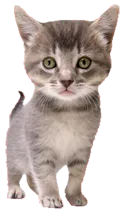 Oregon Mobile Veterinary Services provides vaccinations, canine heartworm and feline Felv/FIV testing, microchipping, and flea and heartworm products at clinics throughout Oregon and SW Washington.
We have created a number of resources for you to learn about our services, products, and local pet resources. If you want to ask a question email us and we'll promptly get back to you. You can also subscribe to our newsletter which is created especially for our clients. In between your veterinary visits, your pet will benefit from you reading these free informative articles.
At Oregon Mobile Veterinary Services, we treat your pets like the valued family members they are.
Dr. Nichole DeBellis
Sublimity Veterinarian | Oregon Mobile Veterinary Services | 503-389-8987
PO Box 25
Sublimity, OR 97385